2 K Styles Barber
Company Name: 2 K Styles Barber
Address:
10464 Street Charles Rock Road
Contact Owner:
Corey Paulette
Web site:
http://2020visuals1.com
SIC code:
724100
Industry group:
Personal Services
,
Business category:
Barber shops
Gross Annual Sales (Revenue):
Unavailable
Overall:
2 K Styles Barber is a business categorized under barber shops, which is part of the larger category personal services. 2 K Styles Barber is located at the address 10464 Street Charles Rock Road in St Ann, Missouri 63074-1823. The Owner is Corey Paulette who can be contacted at (314)423-7895.

Working hours:
Mon: Closed, Tue: 11:00 am - 07:00 pm, Wed: 11:00 am - 07:00 pm, Thu: 11:00 am - 07:00 pm, Fri: 11:00 am - 07:00 pm, Sat: 10:00 am - 07:00 pm, Sun: Closed
In summary:
Small barber with very courteous barbers providing great service.
Basically threw my money in the trash.
Very friendly staff & excellent customer service!
Recommended:
Click here to Inform about a mistake
41
Rating:
Location & access map for "2 K Styles Barber"
Video street view near "2 K Styles Barber"
Photo from "2 K Styles Barber"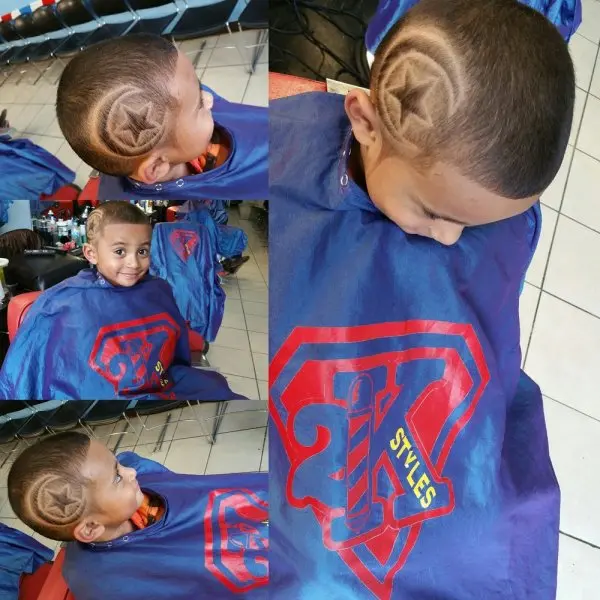 ---
2 K Styles Barber (Personal services)

about:
Review/Comment
Name: C.W.
Message: Great I love the guy Corey he also do a good job on my son hair.
Name: R.S.
Message: Todd is awesome! Got a sweet fade.
Name: C.G.
Message: Great service. I definitely recommend this place. I plan on going back soon.
Name: S.F.
Message: Only been here twice. Two best cuts I've ever had and I haven't even sat in a chair other than the barber chair. Walked right in both times. Will definitely be back!
Name: E.C.
Message: Needed to get a cut on short notice so called 2K Styles because it was a convenient location for me. When I arrived there was some mixup over the appointment time but I was made aware and the barber was apologetic. Wasn't real happy to have to put a mask on but instead of getting political let's just say I respect business' rights to make their environment "safe" in whatever way they deem necessary. As far as the atmosphere it was typical of this kind of shop. Random barbershop banter. The cut itself was good; barber executed what I asked and was friendly. I wasn't feeling particularly talkative so he didn't force conversation which I appreciate. The price was comparable to other shops closeby if not slightly less expensive. I read on some previous reviews that the barbers were aggressive w some patrons girlfriend. I find that hard to believe but I don't make it a practice to bring female friends to barbershops but what do I know? I'm 40
Name: G.C.A.
Message: My son's needed haircuts. Fortunately they had an early appointment. The Barber was cool and charismatic got them taken care of fast they looked good. I think his name was Tod. I Apologize if that's wrong. I think this is a nice shop in a safe area and would recommend it to anyone. It's probably a good idea to call ahead and get a que in line, it started to get crowded as the morning progress.